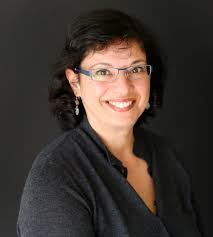 3CSN and Pierce College is honored to host Pulitzer Prize journalist, Sonia Nazario to speak about her work that focuses on immigration issues and how educators can be allies to our immigrant student population. .
A fluent Spanish speaker of Jewish ancestry whose personal history includes living in Argentina during the so-called dirty war, she is a passionate and dynamic speaker.
She spent 20 years reporting and writing about social issues for U.S. newspapers. She is best known for "Enrique's Journey," her story of a Honduran boy's struggle to find his mother in the U.S. Published as a series in the Los Angeles Times, "Enrique's Journey" won the Pulitzer Prize for feature writing in 2003. It was turned into a book by Random House that became a national bestseller and is now required reading at hundreds of high schools and colleges across the country.
After the presentation, there will be a tour of the new library exhibit curated for the event. There will also be a resource fair for faculty, staff, students and the community.