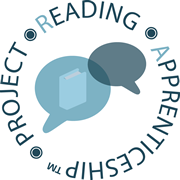 Do you want to learn new strategies for helping students make the most of the texts you assign?

Do you want to learn how to improve student apprenticeship into academic and disciplinary ways of thinking?

Do you want to help students better understand and solve problems in STEM and Humanities (including the kinds of math, chemistry, physics, computer, biology, and other discipline problems they will need to solve on exams)?
This highly interactive 3-day retreat will engage faculty from all disciplines in metacognitive conversations centered on complex texts that challenge and often defeat many students. By discovering and reflecting on their own ways of unlocking a variety of different texts including, graphs, charts, illustrations, and so forth, participants will experience ways the Reading Apprenticeship (RA) approach helps students master core concepts and helps instructors explicitly support academic literacy in their discipline.  There will be dedicated time to design and plan your fall courses utilizing the RA routines.  
The Reading Apprenticeship framework draws on the strengths students and faculty bring to build confidence and power to their work with texts, concepts, and each other.
Reading Apprenticeship instructional routines and approaches are based on a framework that describes the classroom in terms of four interacting dimensions that support learning: Social, Personal, Cognitive, and Knowledge-Building. They have been used extensively in community colleges and increasingly in four-year universities.
Parking information will be provided closer to the event.