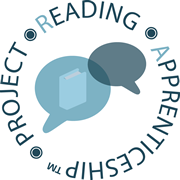 What is the relationship between literacy (L) and disciplinary content knowledge (D) in STEM classes?  
Learn How to Solve the Problem:  D(L) function
In this highly interactive workshop, Reading Apprenticeship Community College Coordinator Nika Hogan and Community College Physics and Astronomy Professor Lilit Haroyan will engage participants in metacognitive conversations centered on various types of texts, such as charts, pictures, problems, and graphs.  In so doing, faculty will demonstrate the way that the Reading Apprenticeship approach helps students to master core concepts and helps instructors to explicitly support academic literacy across the disciplines.  Participants will learn how to bring a Reading Apprenticeship initiative to their campus and will be invited to join the thousands of faculty already part of California's statewide community of practice, the Reading Apprenticeship Project.
The Reading Apprenticeship framework builds powerfully on strengths that students and faculty bring rather than focusing on their deficiencies.
Register here: http://stemrainwestla.eventbrite.com