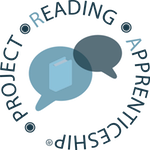 1st Annual California Statewide Reading Apprenticeship Conference
Join community college educators from across California to learn more about how they use the Reading Apprenticeship framework to support students to become motivated, strategic, and critical readers, thinkers, and writers, to develop positive literacy identities, and to engage with challenging academic texts.
Friday, May 13, Pre-Conference Workshops:
Introduction to Reading Apprenticeship

Deeper STEM Learning Through Metacognitive Conversation 

Reading Apprenticeship and First Year Experience Programs

Reading Apprenticeship and Learning Assistance
Saturday, May 14, Concurrent Sessions highlighting practitioners' work with Reading Apprenticeship and:
English as a Second Language

English

History

Math

Life Sciences

Physical Sciences

General Education Courses

Career Technical Education Courses

Online learning environments

Faculty Inquiry Groups

Assessment

Campus Transformation and more
Call for proposals
Details available HERE.
College of San Mateo Campus Map http://collegeofsanmateo.edu/map/docs/CSMCampusMap.pdf
Parking Information
Posted closer to conference date
Hotel Information-Crown Plaza in Foster City
You can reserve a room at the 3CSN group rate at Crowne Plaza Hotel in Foster City by visiting 3CSN's unique reservation link at https://resweb.passkey.com/go/3csn below or calling the hotel's central reservation line at  888-233-9527. Be sure to inform the reservations agent that you are with 3CSN and provide the date(s) of your stay. 
Continental Breakfast and Lunch Provided each day.